The latest topics, trends, and insights from Uniclox on managing your people and your processes.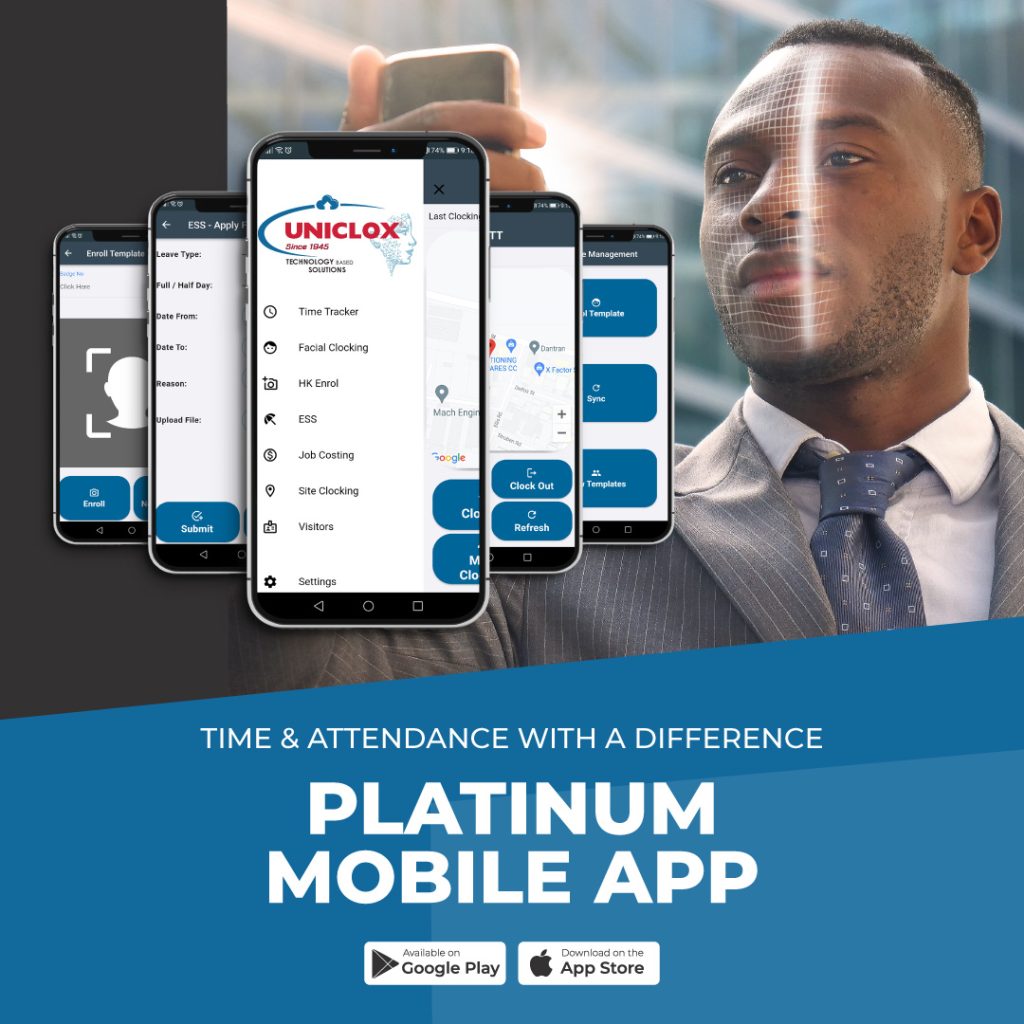 The Platinum Mobile app is the perfect solution to track employees work hours, location, leave and so much more, where employees do not have access to the office clocking terminal, are on site or out in the field visiting clients.
Read More »
Fill out the contact form below in order for Uniclox to provide your organization with a comprehensive quote to cater for all Biometric Time and Attendance and Access Control Solution needs.